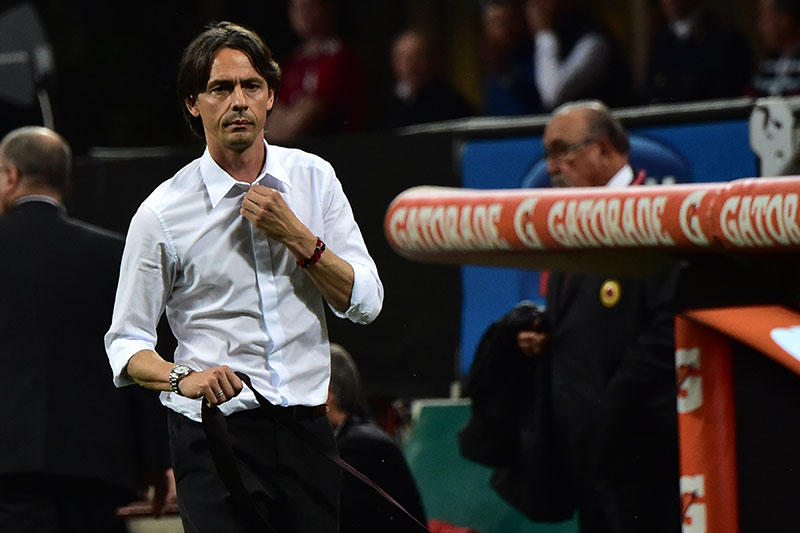 Filippo Inzaghi believes Bayern Munich and Juventus will meet each other in the Champions League final and wants the Rossoneri to hire back some ex-players.
While he didn't find success as a coach at Milan, it's impossible to forget the beautiful moments that Inzaghi gave the red and black fans in his years as a player.
With the 2016/17 Champions League – on which you can get sports betting offers – returning today (Tuesday), the Italian newspaper La Gazzetta dello Sport had an extensive interview with the former striker on which he discussed UCL clubs but was also asked about the seven-time winners who are not in the competition for a third straight season.
"Milan? Stop, we said only Champions League," Pippo told the interviewer G.B. Olivero. "There's one thing I'd say to them: The Rossoneri legends would be useful right now. There are champions and good men who have Milan in our hearts and that would be so valuable right now. I hope this great club returns soon, because a Champions League without Milan is a bit less of a Champions League.
"When I'll make my debut as a coach in the Champions League? We'll see… I hope to do like Ancelotti and Zidane and win the cup as a player and as a coach. But I don't think about it now. I'm happy with my choice: we're working a lot and the players follow me, the club is excited. For me coaching Venezia right now is like coaching Barcelona, or Milan (they are in the Lega Pro this season).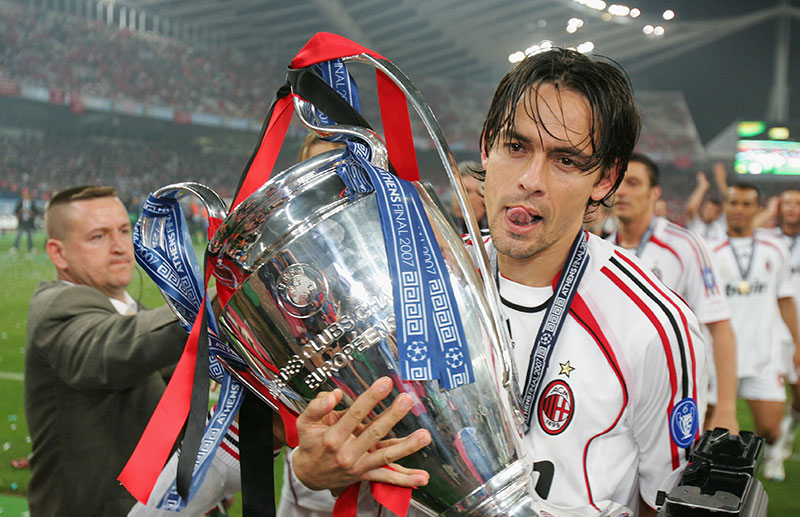 "What is the Champions League? It's the best, full stadiums, a different climate, worldwide exposure. After how many minutes I scored my first CL goal? It didn't take long but… I can't remember. Juve-Feyenoord when I'd just arrived from Atalanta, and incredible joy (it was the 34th minute).
"My best memories? The two goals in Athens of course (in the 2007 final against Liverpool). There's the double against Real Madrid too, on my last night of Champions League football; a few days after I got seriously injured. But I think though that my most important goals were scored in the preliminaries of 2003 and 2007: in both cases my Milan came from far out and lifted the trophy.
"If strikers are coming back into fashion? The false-nine only exists when a team doesn't have a great striker. No-one gives up someone who scores goals. How would I compose the ideal striker? The right leg of Higuain, the left of Messi, the head of Lewandowski, the sense of goals of Suarez and the way Dybala liberates himself from marking. Who I watched on TV as a child? Paolo Rossi and Van Basten.
"The final of this year's Champions League? Bayern-Juve. The Germans are very strong and Ancelotti is an exceptional Coach so I feel great affection for them. For Juve, meanwhile, the right year has come."