Milan pulled out a wonderful performance on Sunday night primetime to defeat Lazio 3-1 at the Stadio Olimpico.
The win made it three on the spin for a previously under-fire Sinisa Mihajlovic, somewhat easing the pressure on him as he passed this tough test.
Andrea Bertolacci opened the scoring in the first half, while pantomime villain Philippe Mexes doubled the lead and Carlos Bacca's sixth of the season rendered a late Ricardo Kishna strike pure consolation.
A great three points, but what can we take from the game?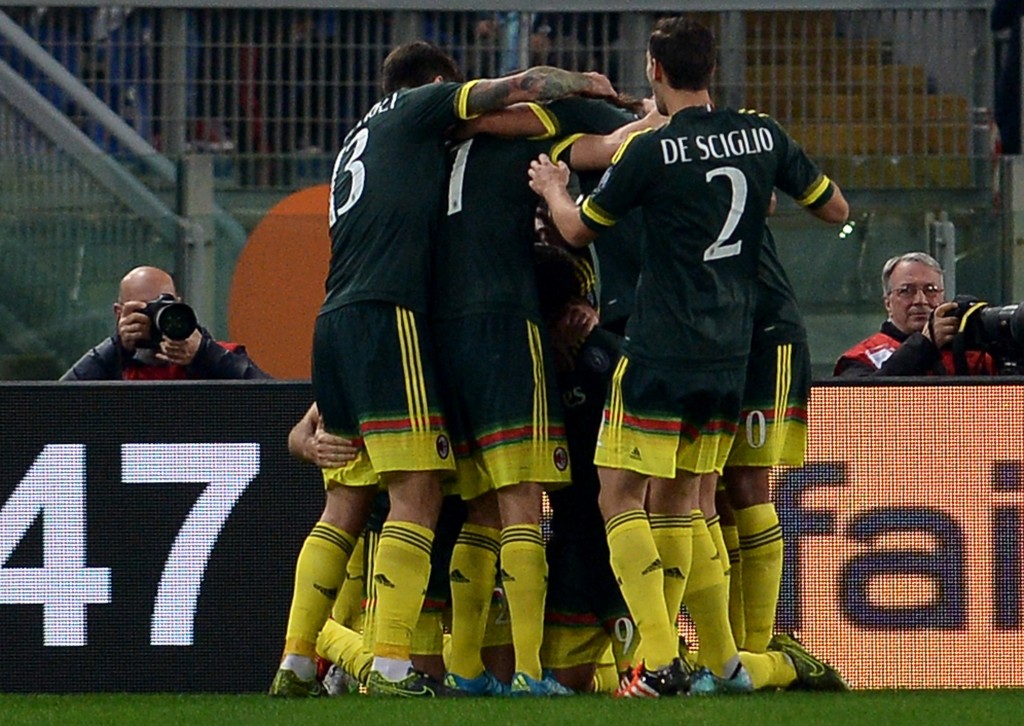 1. Getting into the swing of things
Full credit must be given to the team for the way that they grabbed the game by the scruff of the neck.
The start made by Milan was exactly what the fans want to see. It was intense, it was energetic, it was almost aggressive at times; making Lazio feel incredibly uncomfortable in their own back yard.
The home side gave the ball away countless times in the midfield as a result of the pressure from the forward line and the anticipation of Montolivo, Kucka and to an extent Bertolacci. Milan then used the ball very well, quickly moving it wide where necessary and pushing Lazio further into their shell.
It was, for once, a perfectly executed gameplan, and that is something that Milan fans will cherish. Just one question: can we see that every week?
---
2. The complete performance?
It is hard to single out a player for any kind of criticism in what was a very well-rounded game played by the whole team.
Donnarumma was solid again, and I don't blame him entirely for the goal as he was sold short by De Sciglio on the right. Romagnoli and Alex looked very solid for the opening stages, and Mexes did a good job when he came on, while Antonelli put in a very good shirt on the left neutralising Candreva and Felipe Anderson.
Montolivo was very good in the midfield, as was Bertolacci until his injury, but Poli came on and did a respectable job. Kucka didn't have an amazing game, however his effort cannot go unnoticed on the defensive end of the ball.
Cerci operated the right side very well and looked dangerous in behind. Bonaventura was fantastic with his vision and passing, though I think he may have been taking shooting tips from KPB! Meanwhile, Carlos Bacca battled away tirelessly in the middle and deserved his goal.
Only Mattia De Sciglio caused me any concern as he struggled despite the team's comfortable possession. His confidence seems completely shot, and it may be time for Davide Calabria, though that would raise concerns about an inexperienced back five (including Gigi).
---
3. Big blows
Unfortunately it wasn't quite the perfect day due to the injuries that occurred during the 90 minutes to key players.
Andrea Bertolacci, who was playing a good game and had just scored his first goal for the club, pulled up with a hamstring injury following a back-heel on the sideline.
He instantly requested a substitution and the signs did not look good. It has since been diagnosed as a a tear of the rectus femoris muscle. I don't know what that means but it doesn't sound good.
Alex then suffered a distressing injury in the second half as he was knocked out cold by the elbow of Juraj Kucka from a free kick. The Brazilian had been a good partner for Romagnoli since his emergence into the team, and will be a loss.
Thankfully news came through that he had regained consciousness and was taken to hospital for checks, but with head injuries they rarely take chances, so he could sit out Atalanta if he has concussion symptoms.
Then, Montolivo pulled up with some discomfort in his leg. Hopefully that won't be too serious, though he couldn't be subbed off at the time as Milan had already used three substitutes, meaning he could have aggravated the injury slightly.
Oh, and Bonaventura picked up another yellow card, meaning he will miss the Atalanta game through suspension. A slight dampener on an otherwise fantastic night.
---
4. A perfect script
One could not write a better story than that of which happened to Philippe Mexes.
We all know what happened last season when the Frenchman got a little too close to Stefano Mauri, ending in him being shown a red card and strangling the Lazio man in what was hardly one of his finer moments.
So of course when his name was announced as a substitute for Alex he didn't exactly get the best reaction from the notoriously hostile Curva Nord.
Forty-three seconds after coming on he rose to nod the ball over Marchetti into the back of the net from a Bonaventura free-kick, sparking jubilant scenes among the travelling support.
It was a great story and it was just another element of a superb game.
---
5. Proving his worth
Huge praise must go to Carlos Bacca, who is settling into the Serie A just fine.
As mentioned, he got his sixth goal of the season with a 79th minute piece of brilliance that made it 3-0 to Milan. A perfect pass from Bonaventura found a great run by the Colombian, who rounded Marchetti and showed the composure to slot into an empty net.
Six goals doesn't tell the whole story. He has played well in each formation, with any (or no) strike partner, and you just get the feeling anything can happen while he is leading the line.
Fully expect him to be competing for the Capocannoniere come the end of the season with the likes of Gonzalo Higuain.
---
So, that is what I took from a refreshingly good away performance.
The challenge now is to back it up again in the face of adversity with potentially four players missing from the team that started vs. Lazio.
If the team takes the same approach Atalanta shouldn't be a problem. However they cannot be underestimated as they have made a great start to the season under Reja.
Roll on Saturday night, and hopefully another entertaining game!
Article by Oliver Fisher
---
We've suffered a small data loss, and all the content from October 31st to November the 2nd has been deleted. Our apologies.